WE ARE UNITED BY THE FASCINATION OF USING DIGITAL TECHNOLOGIES TO CREATE MAGICAL MOMENTS AND POETIC ATMOSPHERES
In our processes, we connect diverse forms of expression at the interface of media art, video, sound, installation and performance. Combining our technolgical expertise with a constant creative curiosity, we explore the fields of digital design, projection mapping, experimental animation, real-time programming, composition, generative sound and sonic art. In our work we pursue context-specific and interactive approaches, always seeking to dynamically transform or alter the experience of space and to actively integrate the environment, performers and the audience into our art.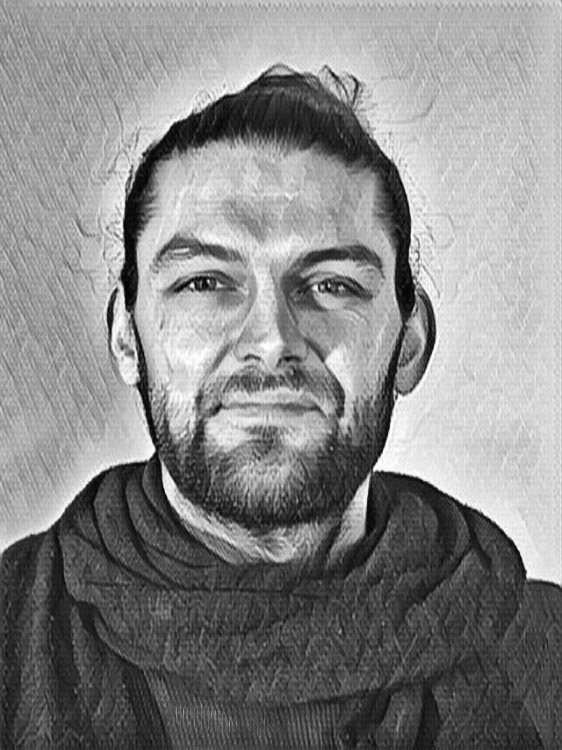 Marcel Bückner is an artist and media engeenier working at the interface of installation, performance, mixed reality and human-computer interaction.
Show more
In his work, Marcel examines the poetic forms of expression in media spaces. By superimposing image, sound and code, he creates digital narratives and algorithmic environments in which analog reality and virtual stimuli mutually overlap.
Having grown up in Berlin and Potsdam after numerous travels Marcel studied Media Engineering at University of Applied Science Düsseldorf with the main emphasis on Virtual and Augmented Reality and Interactive Visualization. Here he worked at the MIREVI (Mixed Reality and Visualization) Lab to investigate innovative human-technology interfaces and experiences. Afterward, he studied for the Master Program Creative Technologies at the Film University Babelsberg Konrad Wolf to scrutinize the possibilities of algorithms as acting entities in film, installation and performance.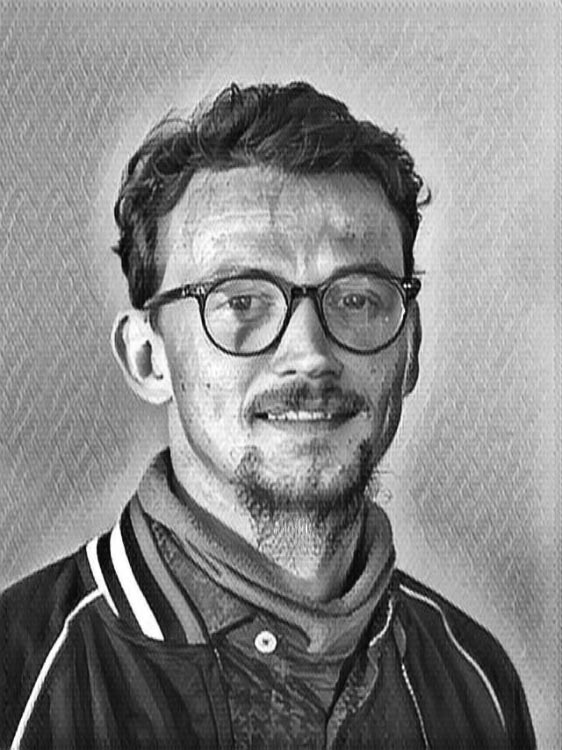 Tim Heinze is a multi-faceted sound artist with numerous forms of expression mainly in the fields of sonic sculptures, musical instruments, algorithmic music and live audiovisual interactivity.
Show more
Tim's motif in poetic spatial design is the artistic pursuit of a mutual aesthetic language, based on all our senses, fantasy and memory.
He grew up in Berlin, Potsdam and London and has been cultivating the fields of sound art, acoustics, painting, linguistics, writing, aroma therapy, calligraphy and 2D-design as well the programming of interactive audio systems as an interdisciplinary artist since 2000. His musical areas of expertise have furthermore been influenced by the training in North Indian classical Sitar — among other instruments — under the late Pundit Amarnath Mishra. Parallel to his artistic activity in numerous constellations in Berlin and Potsdam Tim works in the areas of psychoeducation and social reintegration in a psychiatric clinic.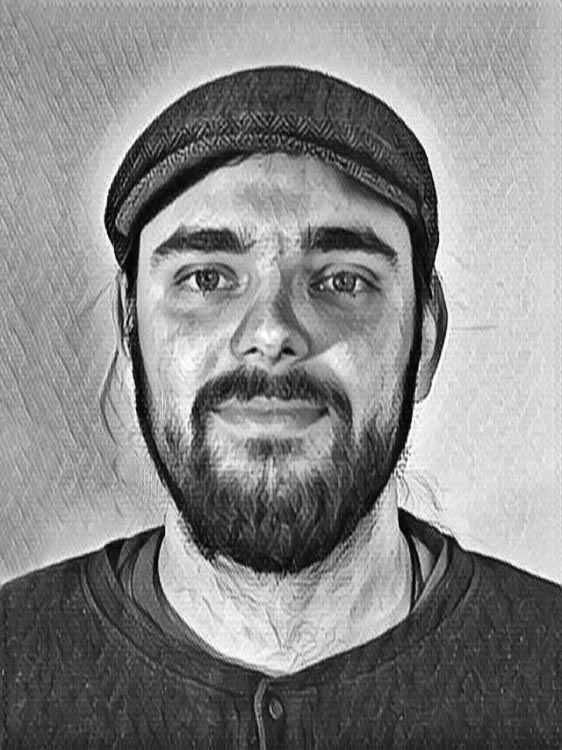 Richard Oeckel is a musician and composer who fuses different styles, techniques and instruments into yet unheard arrangements and audio artworks.
Show more
He began piano playing at the age of six. Henceforth he would further develop his skills in Jazz and Blues Piano, composition, music theory and arrangement. At an early age he could participate in courses at the famous Jazz-Institute of the UdK (Hanns Eisler) Berlin and was awarded the soloist prize »Jugend Jazzt« among others.
In various bands and projects he plays an active part in Potsdam's and Berlin's music and studio scene. Apart from his life as musician Richard studies his master in Physical Engineering Sciences, specializing in Technical Acoustics and Fluid System Dynamics, at the TU Berlin. He scientifically investigates the development and effect of sound in different surroundings and explores new ways to perfect the auditory experience as well as acoustics in the context of sonic flow.
Lorenz Potthast is a media artist combining technological curiosity, design strategies and cultural empathy to explore the potential of extended screens.
Show more
On the one hand he uses the possibilities of digital animation, visual programming and experimental prototypes to invent new ways of playful, artistic expression while on the other hand he investigates the implications of a transforming digitalized and globalized world through critical research and analysis.
Lorenz studied Integrated Design and Digital Media at the University of Arts in Bremen and Interaction Design at IUAV Venice. He worked as Multimedia Centre Coordinator in Durban, South Africa, as coordinator of the Digital Impact Lab Bremen and co-initiated MEET YOUR NEIGHBOURS. He currently holds a teaching position at HfK Bremen and frequently gives lectures and workshops at other occasions as well. Lorenz' projects have been internationally exhibited and repeatedly honored.
Moritz Janis Richartz is an artist and designer researching the nature of digital visualization and translating new technological possibilities into spatial experiences.
Show more
Since his childhood in Bogotá and later in Rio De Janeiro, New York, Istanbul and Cologne he develops methods to visualize and experience the topics of time, space and man in the context of current art and media.
With sensitivity for the contextualization of technology and art he developed new mapping and interaction systems as Creative Director at LichtZeitRaumKlang. His performative works focus on the integration of man-machine interfaces and sensory into media compositions and dramaturgical environments. He learned to structure and realize his passion for art and design under various mentors such as Jürgen Waller, Ekmel Ertan, Frieder Nake, Onur Yazıcıgil, Can Altay and Murat Germen. His multimedia works have been exhibited.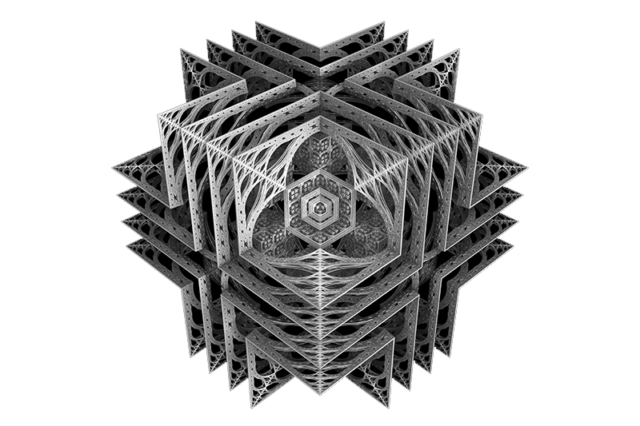 After previous engagement in various individual and collective artistic projects, five core members founded Xenorama in the current constellation in 2014. Since than we have been working together with a network of creative individuals, institutions and enterprises. As a creative and reliable, partner, we are able to realize projects in flexible scales from the first idea to the final result.
Our studios are based at art and creative hub Rechenzentrum in Potsdam and art centre Güterbahnhof in Bremen.